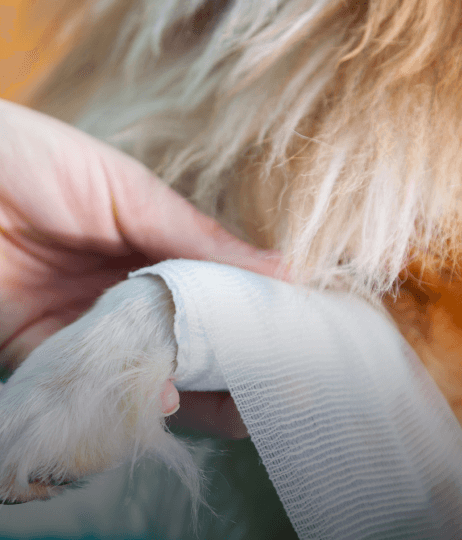 Surgery
We know that the safety and comfort of your pet are top concerns when it comes to any surgical procedure. That's why we take a proactive approach to address both of these concerns, starting even before the surgery day arrives.
We begin by conducting diagnostic tests tailored to your pet's unique needs, ensuring that we have a comprehensive understanding of their health status before the procedure. We also provide preemptive analgesia, which helps manage pain before the surgery begins. We aim to create a stress-free, pain-free environment for your pet and use multimodal therapies to achieve this. Reducing the need for anesthetic agents increase the procedure's safety.
We maintain rigorous monitoring throughout the surgical process using dedicated staff and advanced equipment. This allows us to closely monitor your pet's vital signs before, during, and after the procedure, ensuring their safety and comfort at all times.
One of our top priorities is to provide effective pain control for our patients. As a member of the International Veterinary Academy of Pain Practitioners, we follow the most current and forward-thinking guidelines to ensure your pet's pain is effectively managed. We adhere to the stringent standards the American Animal Hospital Association sets, ensuring that we provide the highest level of care.
We understand that some may feel we do "too much," but we know we are doing it right. Our commitment to your pet's safety, comfort, and well-being is unwavering, and we strive to exceed your expectations in every aspect of our care. You can trust that your pet is in capable and caring hands at Fort Lee PetVet.